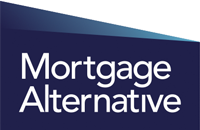 Ooops..
This site is temporarily not active, pending education of advisory channels (so that they can provide you with independent advice on this new alternative purchasing system) and the establishment of sufficient property listings for sale by Assquire investors.
You can read essential info for MA home buyers at Assquire.com how to get on or up the property ladder with no debt, for a lower deposit and without mortgage insurance.
We are keen to only attract MA home buyers when we are able to provide you with adequate stock for your purchase and lease. It is still early days.
Please be patient whilst we build our listings for sale and lease by you, for occupation as your future home.
We are currently in the important process of:
1. Seeking new and established property listings for purchase then/or listing for sale and lease by Assquire investors using the Assquire system – this requires such sellers to seek independent advice and appoint an Assquire knowledgable agent (Haigslea Residential Limited) as their selling agent;
2. Listing those properties on buyorinvest.com.au/buyers; and
3. Only then opening up this site for MA buyers.
In the interim, you can get some summary information on MA versus a traditional mortgage, and apply to be conditionally credit assessed at assquire.com.au/bap to see what value property you might qualify for.
Please try this site again later.